New course
How to Manage Bookings & Admin on WeTravel
In this three part course, learn how to best apply WeTravel's tools to your business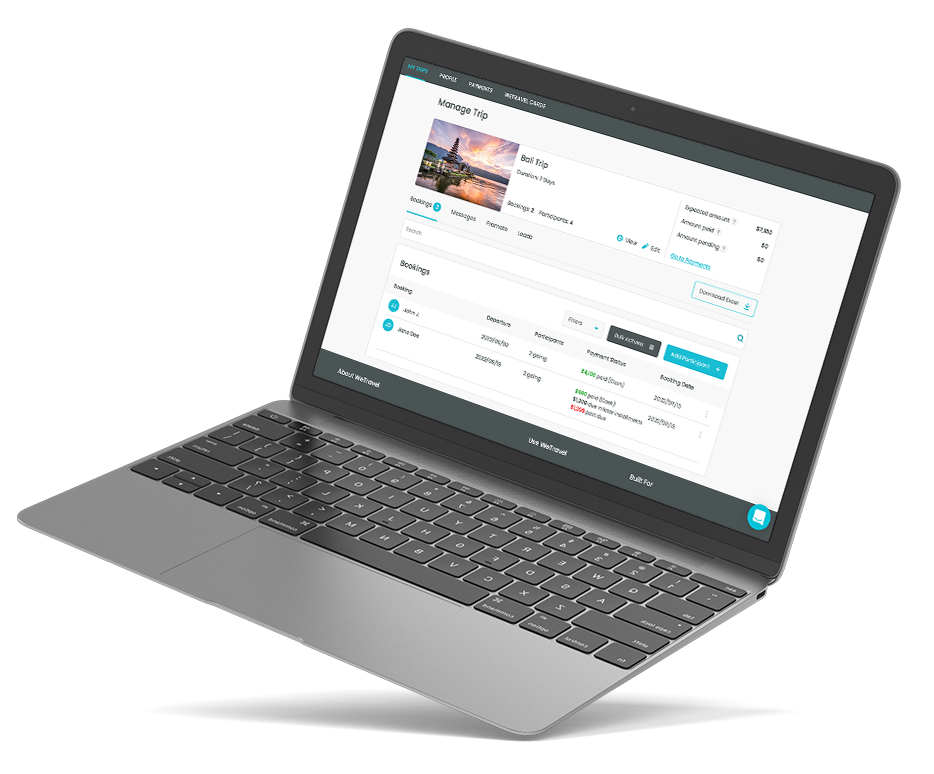 Automating Admin Processes Upfront
Learn the best practices for setting up your trips, integrating legal protections, and tailoring WeTravel's tools to fit your business needs.
Modifying Existing Bookings
Find out how to make changes to existing bookings individually or in bulk and amend your offering in response to changing circumstances.
Information Management & Communications
Learn how to access trip data in real time, share or request participant information, and build your online review profile
Course
Duration:
1 hour
Course Language:

English
Closed Captions:

English & Spanish



Lifetime Access

Shareable Course Certificate

100% Online Lessons
Course Description
Are you interested in learning how WeTravel can help you streamline your admin processes to save time, reduce errors, and improve customer satisfaction? If so, you're in the right place! This course takes a deep dive into all of WeTravel's powerful features that can help you with administrative tasks and bookings. Find the answers to any of your questions on how to set up your trip, collect participant information, make changes to bookings, improve your communications, and more!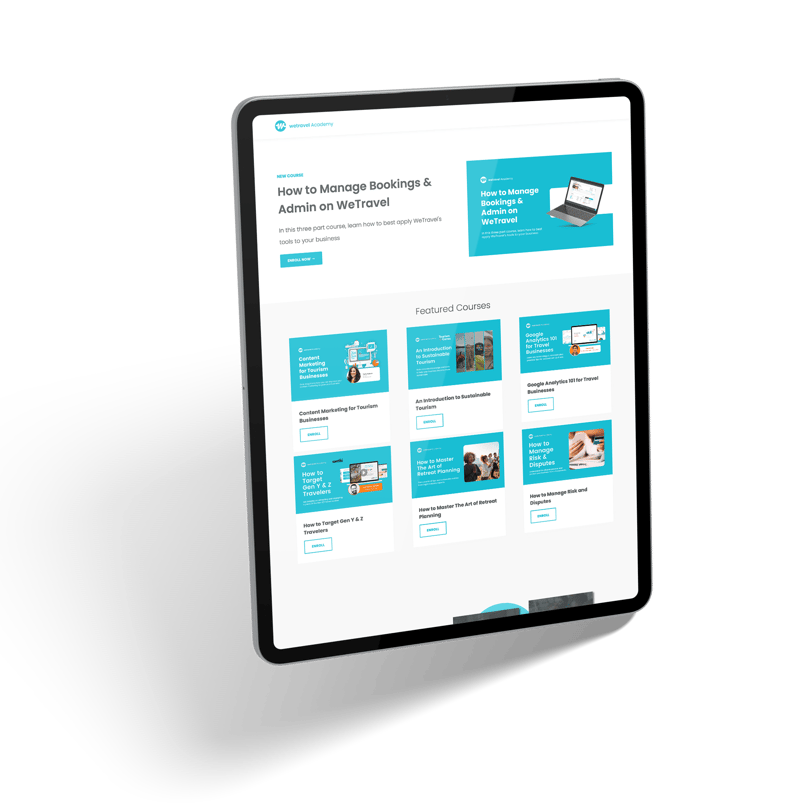 WeTravel's

Academy
Not quite the course you are looking for? Don't sweat it!
We have a bunch of great, free, and 100% online courses for you.
Frequently Asked Questions
Do I need to pay to access this course?
No, this course is entirely free! All you have to do is enroll in the course and you will be given free, lifetime access to the video lessons and course materials.
Do I need to be a WeTravel client to access this course?
No, you do not need to be a WeTravel client to enroll in any of our Academy courses. Our courses are available to everyone!
Can I message the instructor directly?
Unfortunately, you cannot message the course instructor directly, however if you have any questions or want additional information please contact: community@wetravel.com
If I have a question or need help, who should I talk to?
If you have any questions or need help with the course, please email community@wetravel.com and someone will get back to you as soon as possible!
Will I get a certificate after finishing it?
Yes! We want you to be able to share your achievement. Upon completion of any Academy course you will receive a Course Certificate directly to your inbox that you can share with your network!