New Course
How to Write Tour Descriptions That Sell
A comprehensive introduction to the best practices for optimizing your tour pages to sell more trips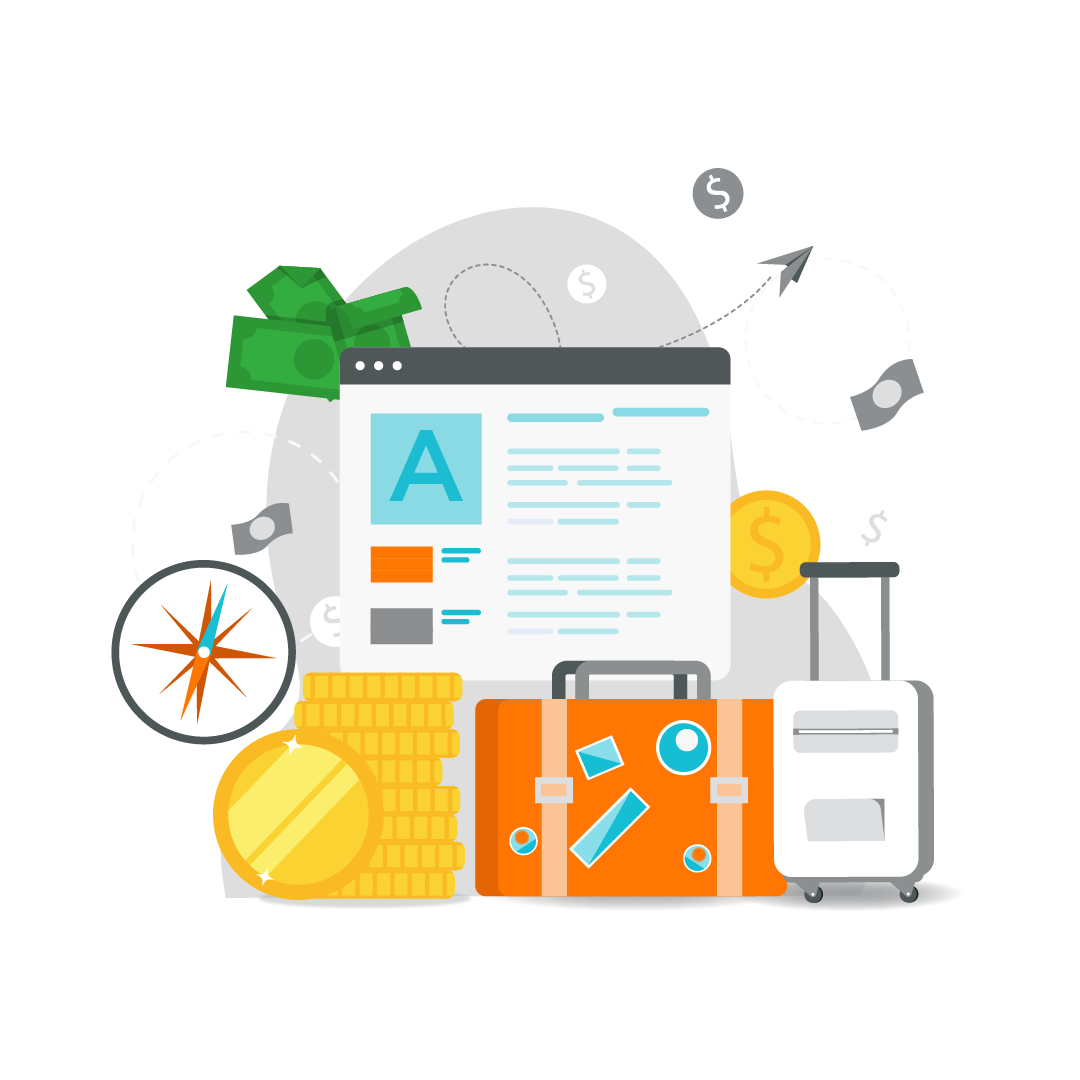 Learn the seven best practices for your tour page, including marketing to your target client, using a clear call to action (CTA), and using a booking software.
Explore in depth how to optimize the three most important elements that should be found at the top of your tour pages: the tour name, your bold promise, and a call to action.
Discover how to incorporate high-quality photos and videos into your tour page to optimize your conversion rate and increase sales.
At a Glance Section and Reasons to Act Now
Learn how to build a clear, concise, and informative "at a glance" section for your tour page, as well as how to create urgency for prospective clients.
Magic Moments and Open Loops
Explore how to leverage the memorable moments of your tour and ignite curiosity in your prospective clients in order to drive sales.
Re-examine how to best showcase your tours' features and benefits in order to sell more trips.
Testimonials, Credibility, and Social Proof
Gain tangible knowledge concerning how to build trust in your brand and boost confidence in potential clients through incorporating reviews, awards, and other "credibility boosters".
Frequently Asked Questions
Learn how to incorporate FAQs into your tour page in order to eliminate any concerns or objections your potential clients may have.
Bonuses and Conversion Rate Optimization
Gain actionable value stacking tips such as adding bonuses to your initial offer, and gain insights into how conversion rate optimization (CRO) tools can help you sell more trips.
WeTravel Conversion Rate Optimization Features
Discover the WeTravel tools that can help you improve your tour pages and increase your conversion rate – including the abandoned cart feature, embedded review widget, and media gallery.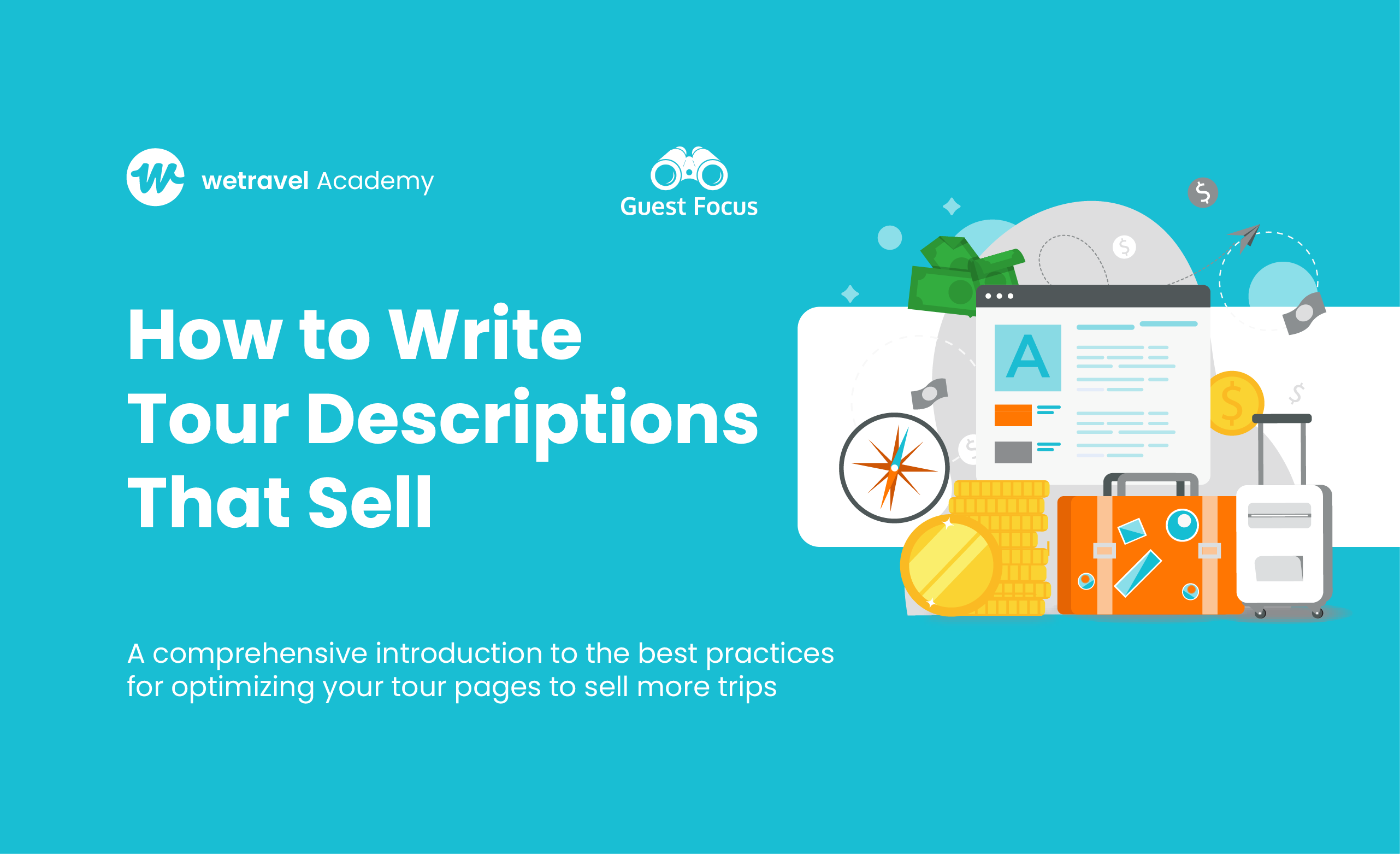 Course Language: English

Closed Captions Provided

Course Duration: 2.5 hours

Lifetime Access

Shareable Course Certificate

100% Online Lessons
Course Description
Taught in partnership with Guest Focus Tour Business Coaching, this course will provide you with the tools and knowledge you need to optimize your tour pages and increase your conversion rate – to sell more trips. Lectured by tour business coach and industry expert Kelsey Tonner, the course will provide you with a tangible understanding of the conversion rate optimization (CRO) best practices you should be leveraging in order to improve user experience (UX) and boost conversion rate. Kelsey will also demonstrate the WeTravel features you can implement in order to capture more leads, nurture prospective clients, and increase conversion.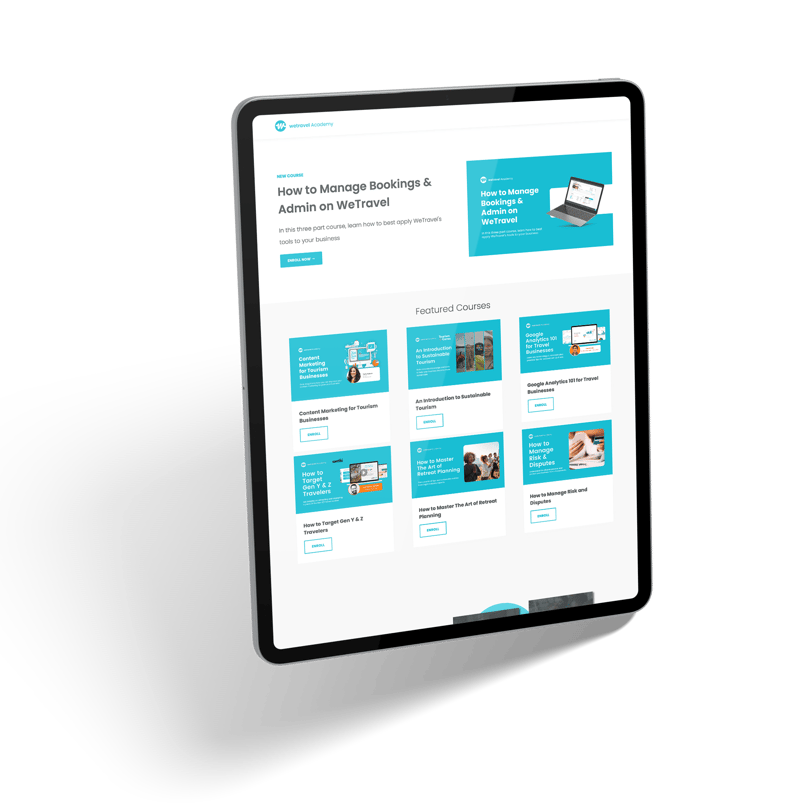 WeTravel's

Academy
Not quite the course you are looking for? Don't sweat it!
We have a bunch of great, free, and 100% online courses for you.
Frequently Asked Questions
Do I need to pay to access this course?
No, this course is entirely free! All you have to do is enroll in the course and you will be given free, lifetime access to the video lessons and course materials.
Do I need to be a WeTravel client to access this course?
No, you do not need to be a WeTravel client to enroll in any of our Academy courses. Our courses are available to everyone!
If I have a question or need help, who should I talk to?
If you have any questions or need help with the course, please email community@wetravel.com and someone will get back to you as soon as possible!
Will I get a certificate after finishing it?
Yes! We want you to be able to share your achievement. Upon completion of any Academy course you will receive a Course Certificate directly to your inbox that you can share with your network!