Course
An Introduction to Sustainable Tourism
Gain concrete knowledge and tools to help your business become more sustainable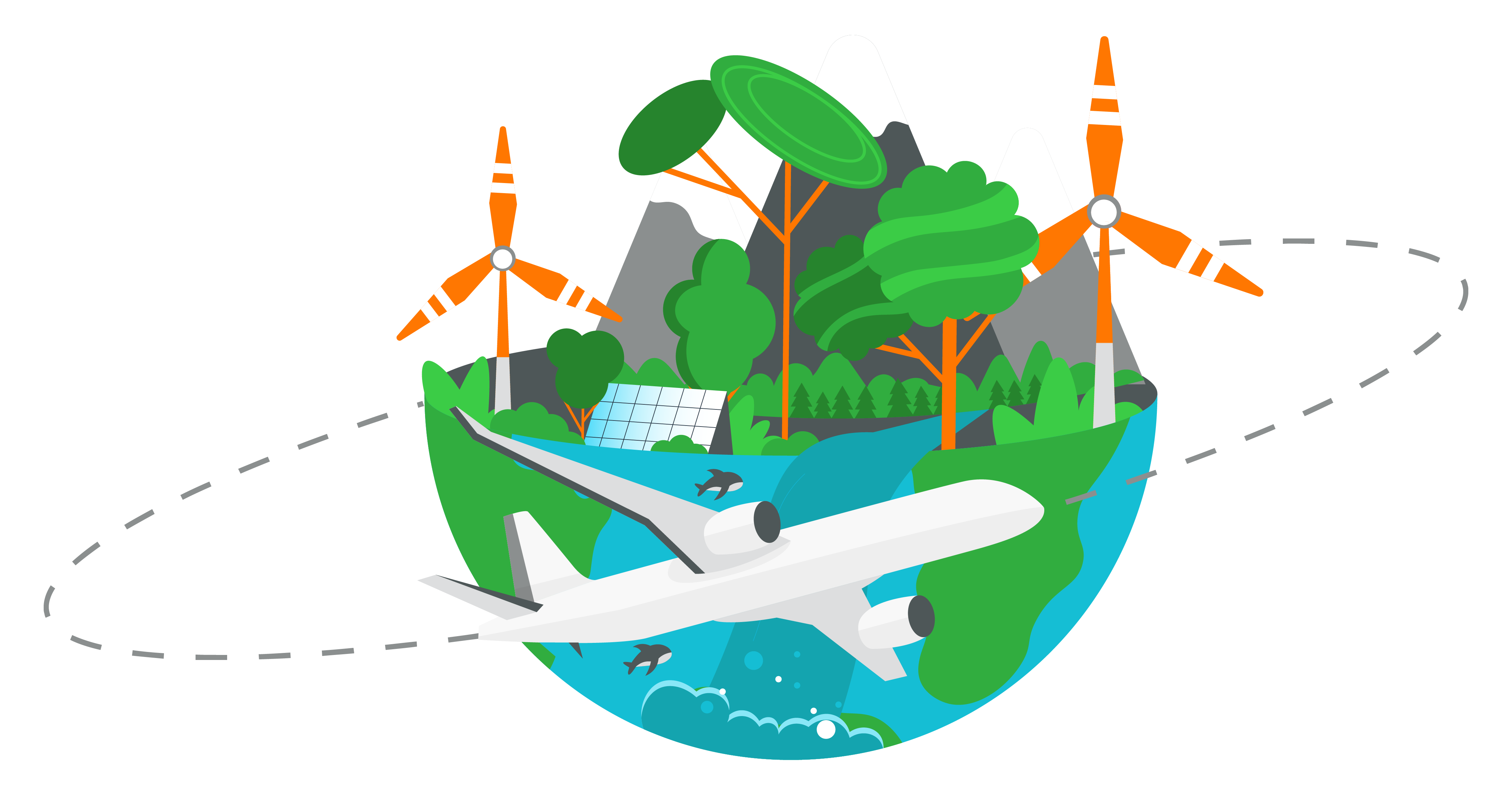 Understanding Sustainable Tourism
Starting with the fundamentals, you will learn what exactly sustainable tourism is and why it is important to your business and to the planet.
Sustainable Tourism Strategy
In this section you will learn about how to build your sustainable tourism strategy as well as how to source and begin offering sustainable products and suppliers.
Specialized Areas of Interest
Find out more about specific areas of sustainable tourism with lessons on: Animal Welfare, Climate Justice, Inclusivity and Accessibility, Indigenous Tourism, Child Welfare, Managing Waste and Social Enterprise Development
Course
Duration:
1 hour
Course Language:

English
Closed Captions:

English & Spanish



Lifetime Access

Shareable Course Certificate

100% Online Lessons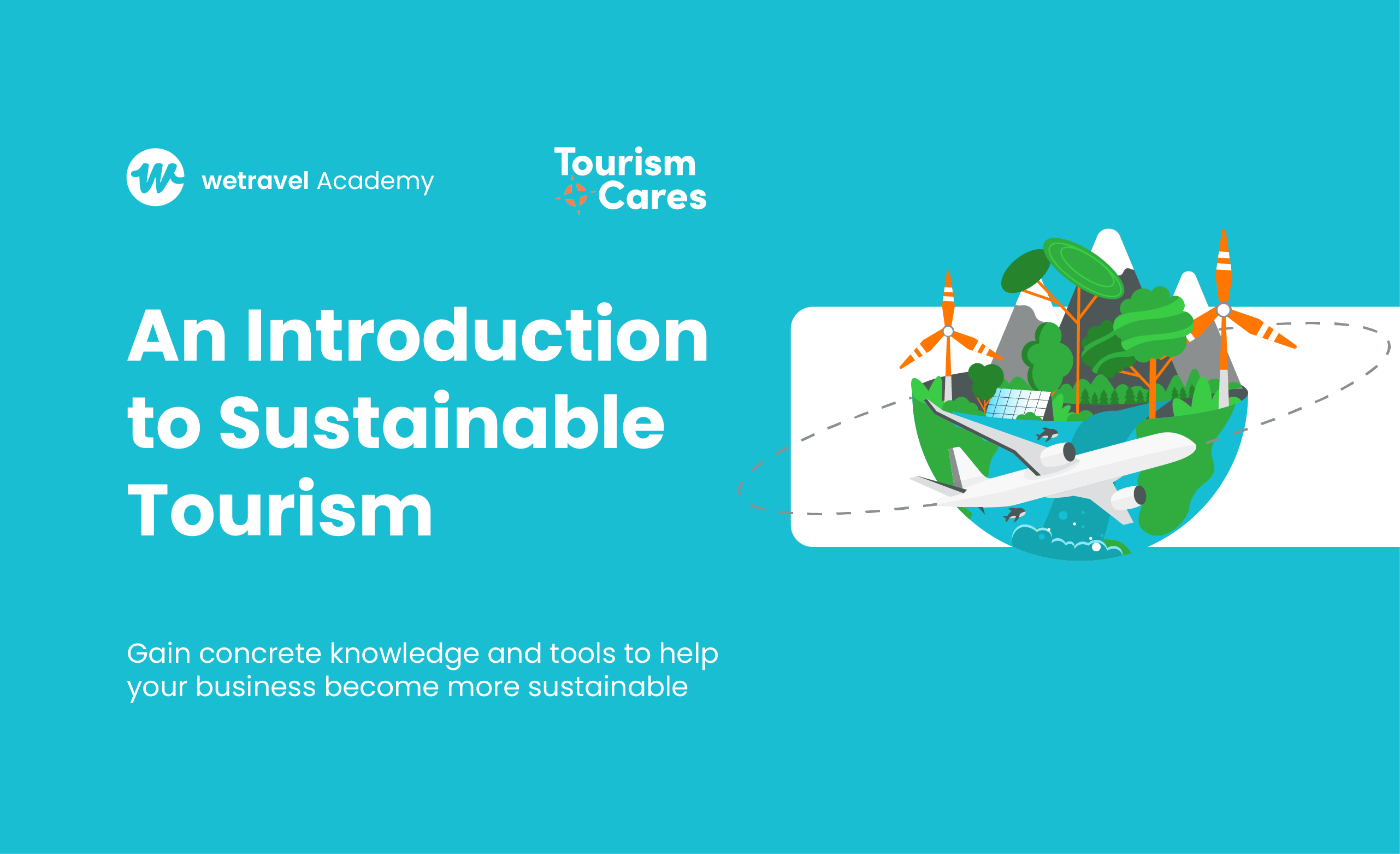 Course Description
WeTravel and Tourism Cares have created this one-hour introductory course to teach the basics of sustainability in the travel and tourism industry. Learners will be given practical advice and actionable takeaways to create their own sustainability strategy and begin to provide sustainable offerings. The course also contains six modules on specialized areas of interest within sustainable tourism– from climate justice and carbon offsetting to inclusivity and accessibility– each containing additional resources to further your education.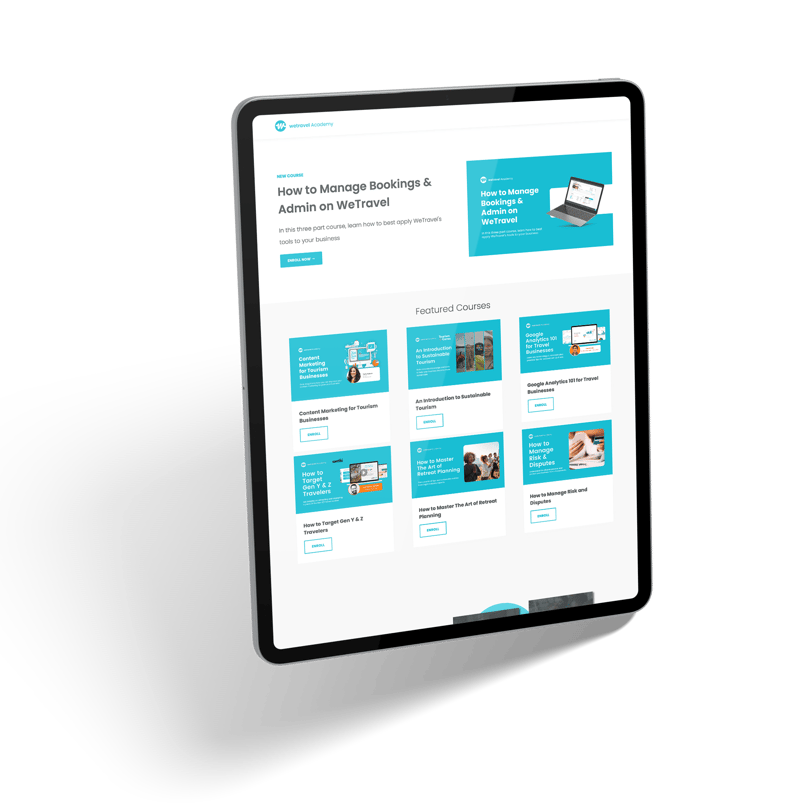 WeTravel's

Academy
Not quite the course you are looking for? Don't sweat it!
We have a bunch of great, free, and 100% online courses for you.
Frequently Asked Questions
Do I need to pay to access this course?
No, this course is entirely free! All you have to do is enroll in the course and you will be given free, lifetime access to the video lessons and course materials.
Do I need to be a WeTravel client to access this course?
No, you do not need to be a WeTravel client to enroll in any of our Academy courses. Our courses are available to everyone!
Can I message the instructor directly?
Unfortunately, you cannot message the course instructor directly, however if you have any questions or want additional information please contact: community@wetravel.com
If I have a question or need help, who should I talk to?
If you have any questions or need help with the course, please email community@wetravel.com and someone will get back to you as soon as possible!
Will I get a certificate after finishing it?
Yes! We want you to be able to share your achievement. Upon completion of any Academy course you will receive a Course Certificate directly to your inbox that you can share with your network!