New Course
Introduction To Transformational Travel
An introductory study into the principles, tools, and practices of Transformational Travel designed to elevate your experience design strategy, customer journey, and relationship with your customers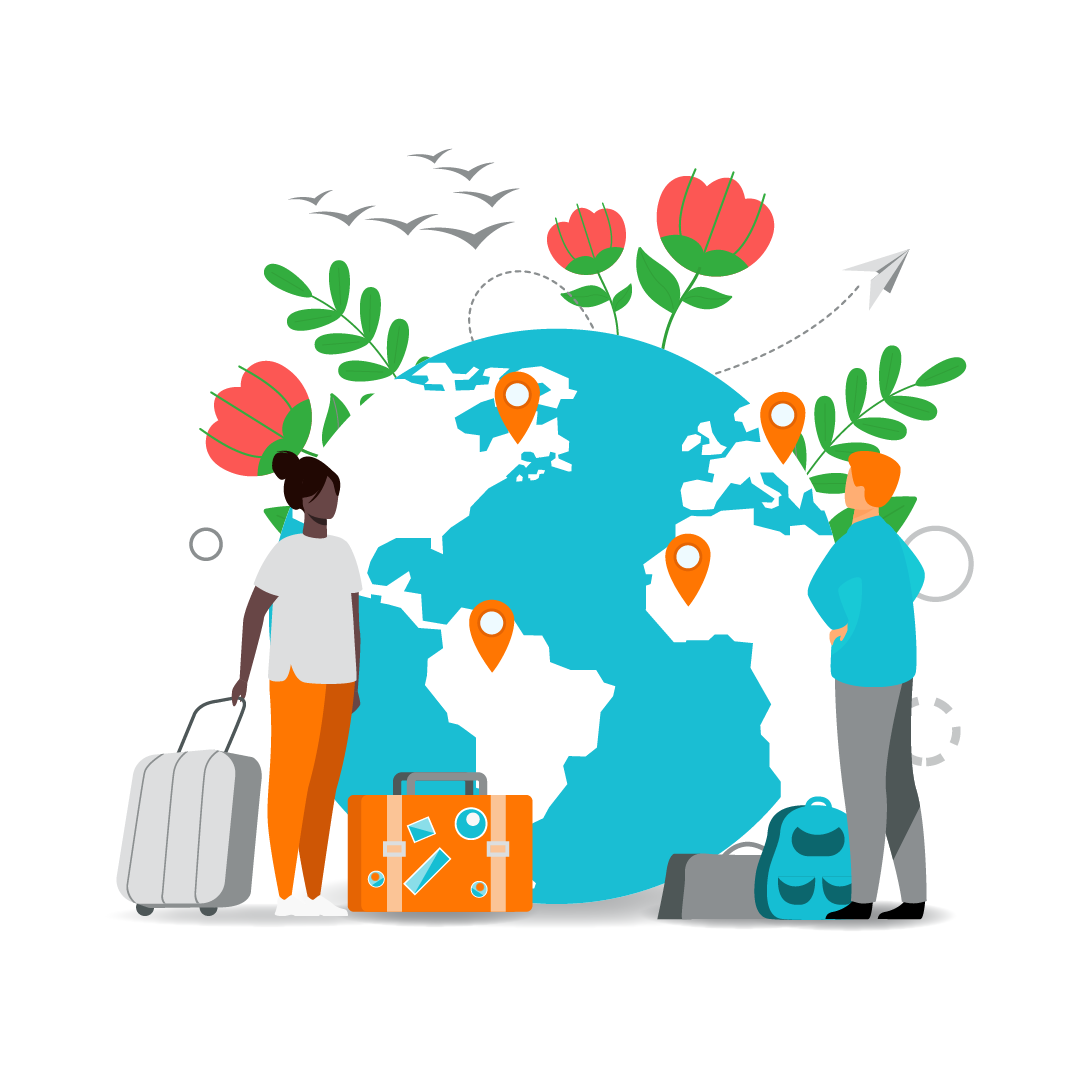 Intro to Transformational Travel
Learn what Transformational Travel means and unpack some of its key elements to incorporate into your business.
Why Transformational Travel is Necessary
Explore how Transformational Travel can counteract the harmful impacts of the tourism industry and be a tool for positive environmental, economic, and social change.
The Business Case for Transformational Travel
Learn about the growing Transformation Economy and the increasing demand from travelers to take part in sustainable and meaningful experiences.
Debunking Transformational Travel Myths
Examine and address common misconceptions about Transformational Travel.
Reimagining the Relationship With the Traveler
Re-examine how you interact with and guide travelers in order to positively influence their experiences.
Revitalizing Your Approach to Design
Learn the 'how' of designing Transformational Travel experiences. You'll discover tools, actions and practices that can guide your customers toward transformational experiences.
Reactivating Your Travelers
Learn three actions that you can introduce into your business to ensure that your travelers are supported after returning home from their experience.
Inclusion and Equity in Travel Design
Explore how travel professionals can integrate elements of inclusion and equity within travel design.
Regeneration in Travel Design
Begin to explore some of the principles behind the belief that Transformational Travel can help to regenerate individuals, communities, and the planet.
Direction toward further learnings and resources to continue your journey in delivering Transformational Travel experiences to your customers.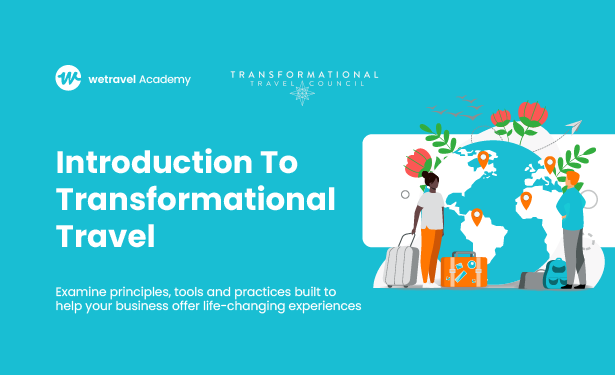 Course Language: English

Closed Captions: English & Spanish

Course Duration: 1 hr 15 min

Lifetime Access

Shareable Course Certificate

100% Online Lessons
Course Description
In partnership with the Transformational Travel Council, this introductory course will provide you with the knowledge and tools you need to deliver life-changing experiences to your travelers. You'll gain a tangible understanding of what Transformational Travel means, and why the Transformation Economy is a market that your business should expand into. The course includes actionable steps to enhance your business's offerings and approach, so that you can positively impact your customers and community.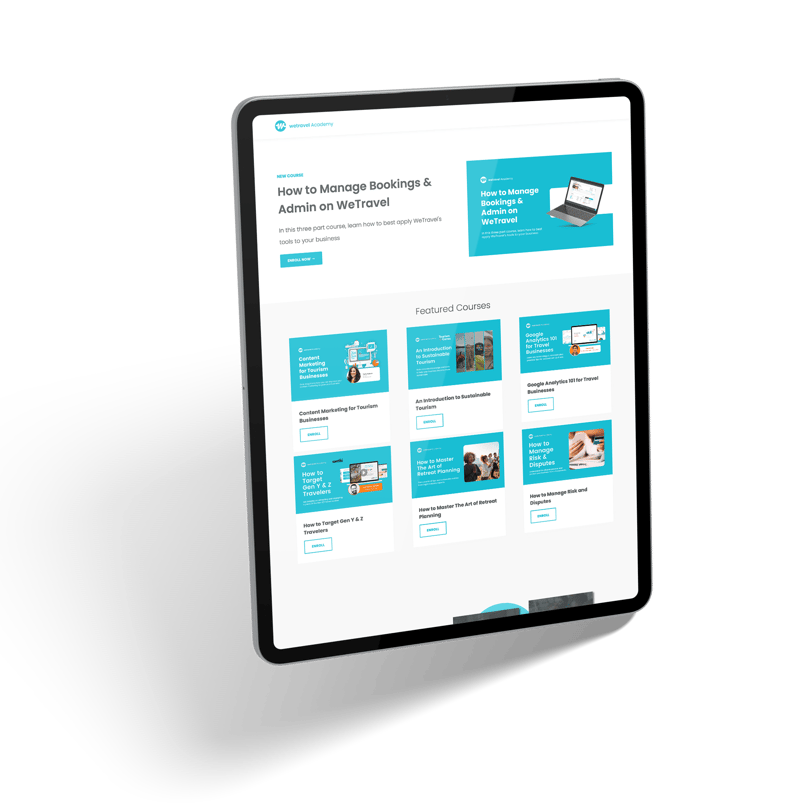 WeTravel's

Academy
Not quite the course you are looking for? Don't sweat it!
We have a bunch of great, free, and 100% online courses for you.
Frequently Asked Questions
Do I need to pay to access this course?
No, this course is entirely free! All you have to do is enroll in the course and you will be given free, lifetime access to the video lessons and course materials.
Do I need to be a WeTravel client to access this course?
No, you do not need to be a WeTravel client to enroll in any of our Academy courses. Our courses are available to everyone!
Can I message the instructor directly?
Unfortunately, you cannot message the course instructor directly, however if you have any questions or want additional information please contact: community@wetravel.com
If I have a question or need help, who should I talk to?
If you have any questions or need help with the course, please email community@wetravel.com and someone will get back to you as soon as possible!
Will I get a certificate after finishing it?
Yes! We want you to be able to share your achievement. Upon completion of any Academy course you will receive a Course Certificate directly to your inbox that you can share with your network!