New Course
Introduction to Inclusive Tourism: LGBTQ+ Travel
Learn how your travel business can be more inclusive of LGBTQ+ travelers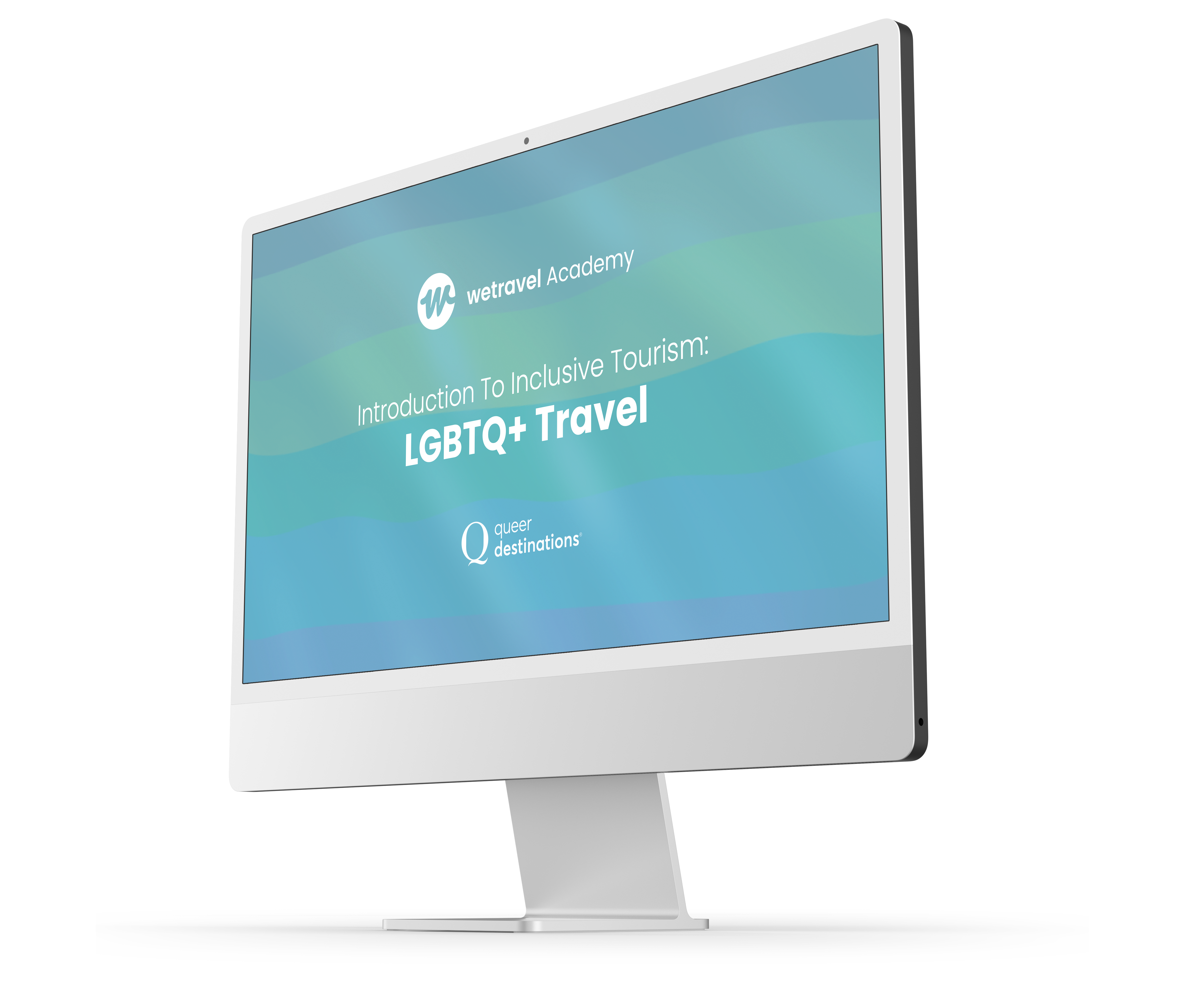 Introduction to LGBTQ+ Tourism
Learn about the size and power of the LGBTQ+ traveler segment and why inclusive tourism is important.
Get an overview of the correct LGBTQ+ terminology and acronyms, as well as a brief history of the LGBTQ+ community.
Inclusivity Within Your Team
Learn how to create an effective diversity and inclusion policy, as well as tools to help foster inclusion and acceptance within your team.
Learn how to use inclusive language practices that will make your participants feel more valued.
Inclusivity Within Destinations
Learn how to support LGTBQ+ travelers while on trips, including by preparing for visits to anti-LGBTQ+ regions.
Recap your learnings from the course by reviewing what you should do to be inclusive and what common mistakes you should attempt to avoid.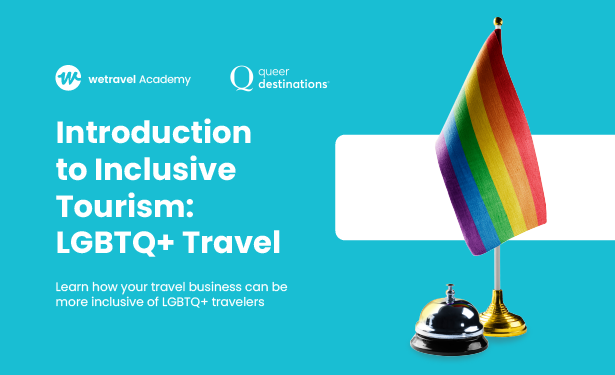 Course Language: English

Closed Captions: English & Spanish

Course Duration: 45 minutes

Lifetime Access

Shareable Course Certificate

100% Online Lessons
Course Description
WeTravel and Queer Destinations have designed this introductory course to cover the fundamentals of LGBTQ+ tourism, including the relevance of the LGBTQ+ tourism sector, how to use inclusive language, and ways in which your business can prepare for anti-LGBTQ+ trip destinations. The course is packed with additional resources and actionable steps your company can take to build a more diverse and welcoming team and to make LGBTQ+ clients feel more comfortable while traveling.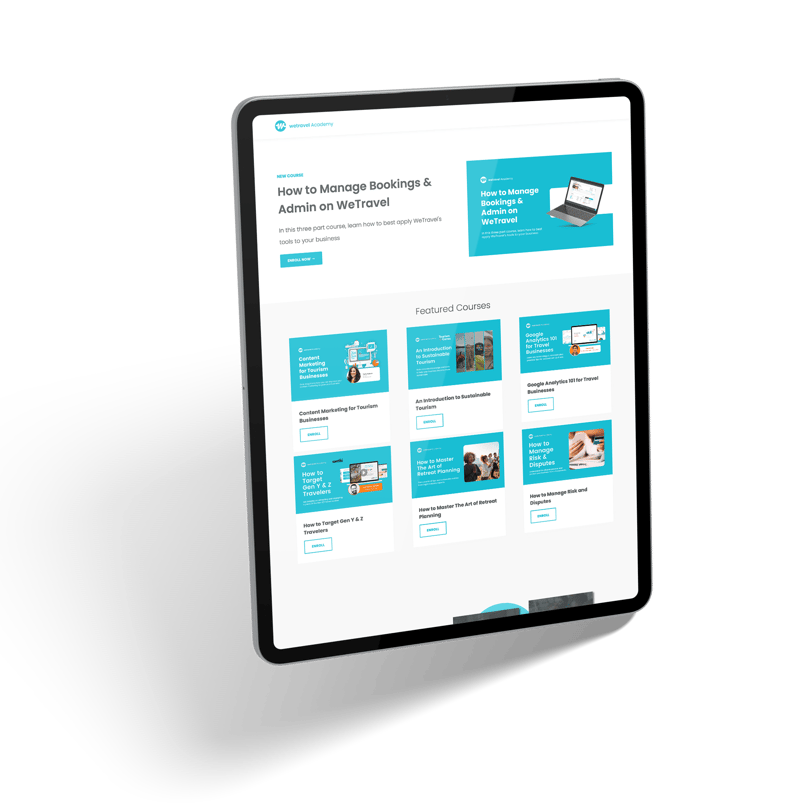 WeTravel's

Academy
Not quite the course you are looking for? Don't sweat it!
We have a bunch of great, free and 100% online courses for you.
Frequently Asked Questions
Do I need to pay to access this course?
No, this course is entirely free! All you have to do is enroll in the course and you will be given free, lifetime access to the video lessons and course materials.
Do I need to be a WeTravel client to access this course?
No, you do not need to be a WeTravel client to enroll in any of our Academy courses. Our courses are available to everyone!
Can I message the instructor directly?
Unfortunately, you cannot message the course instructor directly, however if you have any questions or want additional information please contact: community@wetravel.com
If I have a question or need help, who should I talk to?
If you have any questions or need help with the course, please email community@wetravel.com and someone will get back to you as soon as possible!
Will I get a certificate after finishing it?
Yes! We want you to be able to share your achievement. Upon completion of any Academy course you will receive a Course Certificate directly to your inbox that you can share with your network!