Course
How to Master the Art of Retreat Planning
Gain practical tips and actionable retreat planning advice from eight industry experts.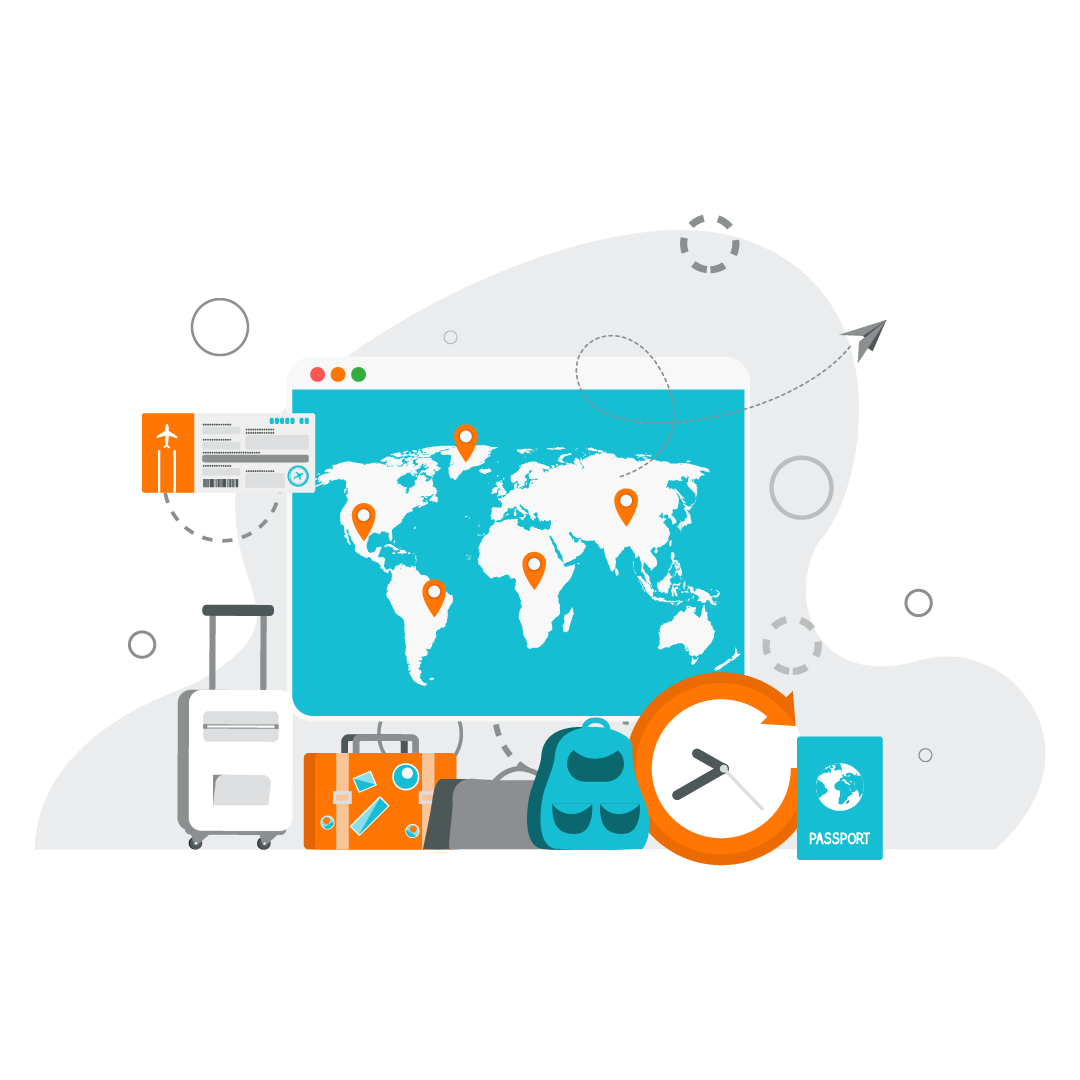 Dive into the five stages of planning a retreat, including logistics decisions and ideal timelines for each step.
Learn the key questions and considerations you should take into account when deciding on a prospective retreat venue.
Legal Forms & Liabilities
Better understand retreat legal considerations, including what forms participants need to sign and how to draft and disclose your T&Cs.
Itinerary & Program Design
Learn what you should take into account when designing your itinerary and retreat program.
Sustainability Considerations
Explore the different dimensions of sustainability and learn what questions you should be asking prospective vendors and partners.
Get a crash course on how to market your retreat, including how to build your landing page and promote the retreat to followers and prospective clients.
Financials and Profitability
Learn how to create a financial plan that includes underestimated expenses, as well as how to structure participant payments and reduce your financial risk.
Learn the different types of insurance and the main considerations you need to take into account to ensure you're protected as a wellness professional.
Course
Duration:
90 minutes
Course Language:

English
Closed Captions:

English & Spanish



Lifetime Access

Shareable Course Certificate

100% Online Lessons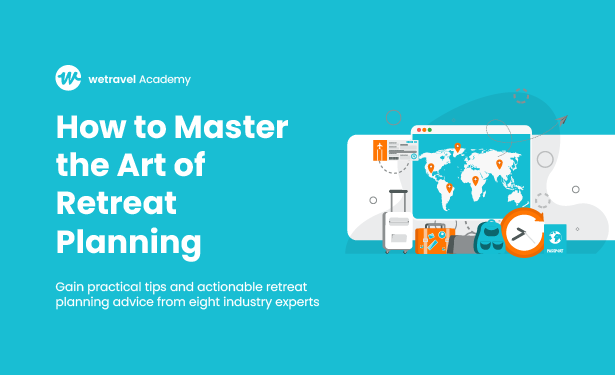 Course Description
This course dives into all of the different parts of planning a successful retreat– from legal forms and financials to sustainability considerations and marketing tips. Each topic is taught by an expert in the field and will cover the most pertinent considerations you need to take into account when planning your retreat. Plus, in addition to the video lessons, each module also includes a checklist, worksheet, resource list, or other materials that will help guide your efforts.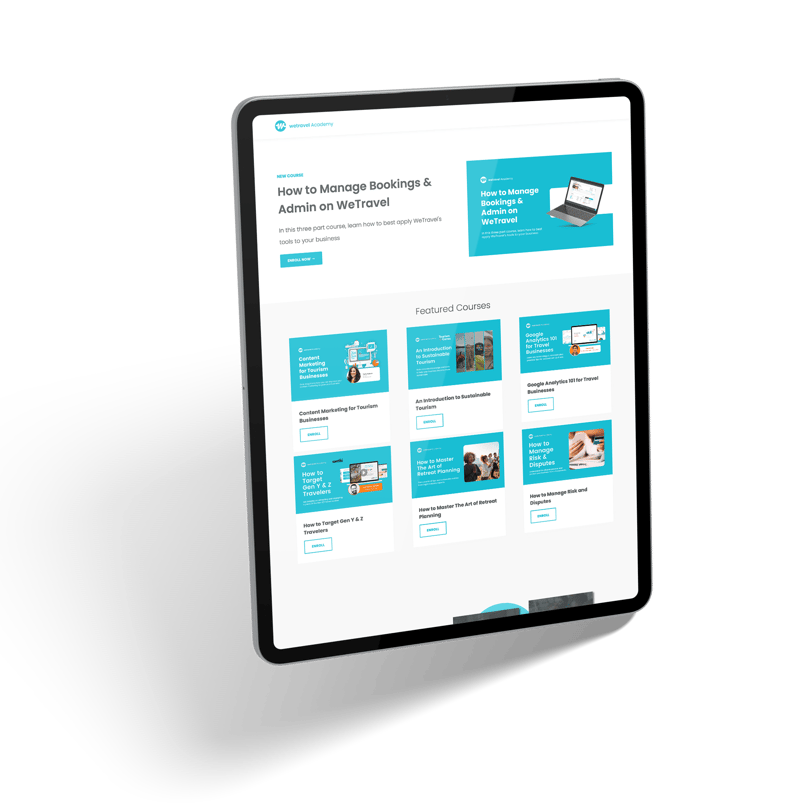 WeTravel's

Academy
Not quite the course you are looking for? Don't sweat it!
We have a bunch of great, free, and 100% online courses for you.
Frequently Asked Questions
Do I need to pay to access this course?
No, this course is entirely free! All you have to do is enroll in the course and you will be given free, lifetime access to the video lessons and course materials.
Do I need to be a WeTravel client to access this course?
No, you do not need to be a WeTravel client to enroll in any of our Academy courses. Our courses are available to everyone!
Can I message the instructor directly?
Unfortunately, you cannot message the course instructor directly, however if you have any questions or want additional information please contact: community@wetravel.com
If I have a question or need help, who should I talk to?
If you have any questions or need help with the course, please email community@wetravel.com and someone will get back to you as soon as possible!
Will I get a certificate after finishing it?
Yes! We want you to be able to share your achievement. Upon completion of any Academy course you will receive a Course Certificate directly to your inbox that you can share with your network!