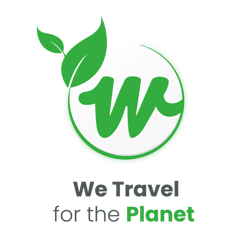 Carbon Offset Marketing Toolkit
Promoting Sustainable Travel and Carbon Offset
Elevate your brand's commitment to sustainability by incorporating carbon offsetting into your travel offerings. Inside, you'll find engaging content, customizable resources, and educational materials from Sustainable Travel International and WeTravel that will help you communicate the benefits of carbon offsetting to your audience. By promoting carbon offsetting, you not only align your brand with eco-conscious travelers but also contribute to the fight against climate change.
About We Travel for the Planet: more than offsetting
In light of the UN's 2023 climate report, WeTravel is more committed than ever to supporting travel businesses to make the changes necessary to drastically reduce their carbon emissions in line with intergovernmental targets.
While there are many validated non-profits and organizations working tirelessly to offset carbon emissions, including those produced by the travel industry, this alone is not enough. Our goal is to shift the conversation to be about more than offsetting.